Our Makeup Artist, Nicole got in front of the camera, and the results are FIRE!
Say HELLLLLOOOO to this HOTTIE!! I have been bugging Nicole for 3+ years to do a session. Each time she said, "no, I can't or "I don't look good enough" Pshhh…..THAT IS FAR FROM THE TRUTH! I knew in my heart she would believe me one day. And that day has finally come!



It takes a lot of courage to reach out and learn more about a session, let alone book one. So many women feel so uncomfortable and even overwhelmed by the idea. What if I told you all those feelings are completely normal? Because they are! I have been in your shoes three times in the last eight years. No matter how many times you do this, you still will feel a little nervous. That feeling will be exactly what you need for it to turn into confidence! How is that possible?  
I suppose the best answer is to trust me.


Nicole is a talented Makeup Artist in the RVA area, but she also travels throughout the United States, providing EXELLCENT services to brides all over. She has been providing our clients with glamorous makeup and hairstyling for almost over three years now. 
When I originally was shooting out of Inns and Bed & Breakfasts, she followed along. In 2017 I was lucky enough to have a space that I could dedicate to providing our clients with MORE than before. I think she liked the idea of having her own little space when she came to the studio.
She has been such a huge part of my success here at Black Lace Boudoir. Without her talent, I don't feel I could have done this without her talent. Nicole does so much more than makeup. She spends time chatting with each client to learn what they like and don't. She listens to their stories. It helps them to replace any negative talk with positive reassurance. We all need a friend and cheerleader on our side cheering us on! She believes in chatting to get to know each client and not small talk. Those are just some of the things she does that I love her for.
She is just all around an amazing person!



That may seem like little things to most, but it is HUGE for our clients here. We value that bounding time with our clients. It is in those moments we help so many women put to rest those jitters and negative thoughts that might try and steal your confidence. The one thing I can say is we want your experience here at Black Lace Boudoir to be nothing but luxurious! We know having your hair and makeup done sets the tone for so many things. Nicole knows how to bring all that into the style of your makeup. Makeup is such a powerful tool, but it takes the right artist to make that power come alive in her clients.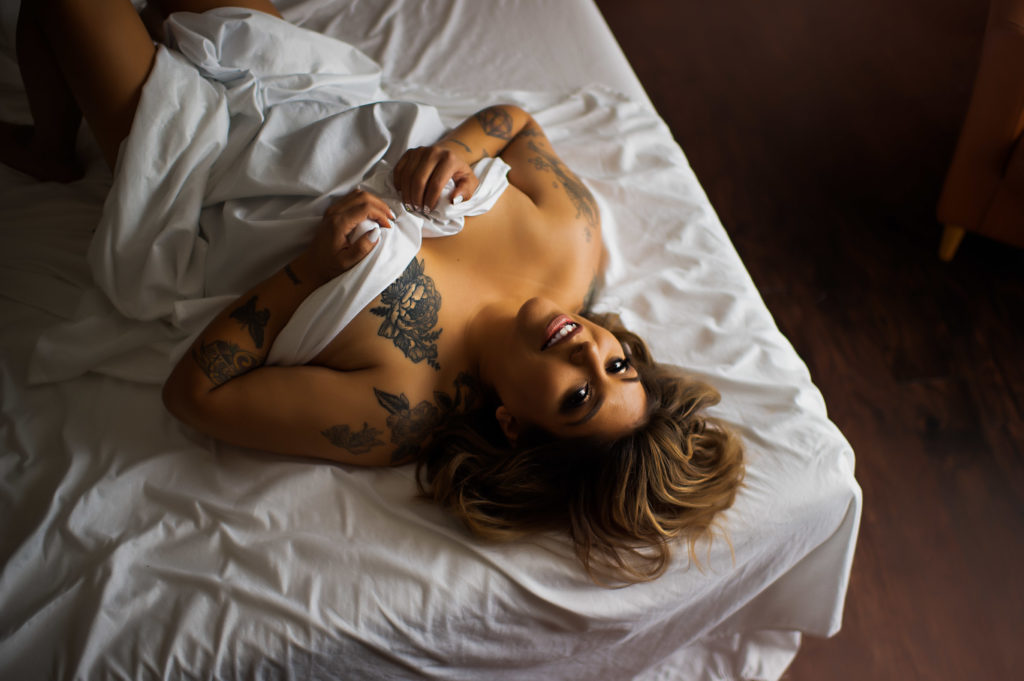 I am so beyond proud of Nicole and her courage. She finally said YES to getting in front of the camera! (I even convinced her to do it again!!) She has been through so much in the last three years since I have known her. Her boudoir session was her chance to let go of the old and celebrate the new. There is nothing more freeing than getting vulnerable with yourself and having images to document such a rewarding time.





Follow Nicole:
FACEBOOK:
INSTAGRAM:
WEBSITE: